Call Verminators for licensed bat removal and bat guano cleanup in your attic. We get rid of bats both fast and affordably. Bat removal with long guarantees!

We service all of North Georgia and Metro Atlanta for bat exclusion and guano cleanup since 1999. Schedule your free estimate today!
Call / Text
EMAIL US
Full Site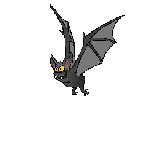 Welcome!
Verminators have been solving nuisance bat problems for over 17 years now. We are expert in bat removal, bat exclusion, and bat guano cleanup. We offer free inspections and free estimates for getting rid of the bats in your attic. Call or text me today (678)920-0948


Verminators for nuisance wildlife removal, trapping, and exclusion in all of North Georgia including Lake Lanier, Gainesville, Flowery Branch, Oakwood, Chestatee, Elachee, Lula, Habersham, Dalonega, Blue Ridge, Ellijay, Big Canoe, Dawsonville, Cumming, Canton, Braselton, Hoschton, Chateau Elan, Buford, Suwanee, Alpharetta, Johns Creek, Sugar Hill, Dacula, Snellville, Lawrenceville, Lilburn and more! Verminators are licensed by GA DNR and are ready to serve you too!


Click here for Verminators full collection of our bat jobs
Bats commonly enter buildings through openings associated with the roof edge and valleys, eaves, gable vents, chimneys, attic or roof vent, dormers, and siding. Removing bats from your attic, the focus should be on any gap measuring approximately 1/4 to 1 1/2 inches or holes measuring 5/8 x 7/8 inch. Such openings must be considered potential entries for the smaller species, such as the little brown bat. In order to prevent bats from getting into your attic, you must physically prevent them doing so. All openings on your roof must be sealed using the proper materials. Verminators offer an easy and quick solution to removing bats (and other rodents in your attic). Animal proofing your home is the only method for permanently keeping your home free of bats.

 


Timing is important to reduce the risk of seperating adults from flightless young. Do not install 1-way doors from May 15 through August 31. A licensed professional is able to remove the bats and their young at the same time of the exclusion. Verminators always protect the mother bats with their babies.




Verminators bat proof your home permanently. Successful wildlife control in homes is based off one simple rule . . . wildlife must be prevented from entering the home or building. Closing off all possible holes where bats can enter is always the best preventative measure.
MESSAGE US
Permanent Animal Exclusion
Exclusion is the gold standard for eliminating and preventing bats from residing in structurs according to the National Wildlife Control Training Program. It is tedious to locate all active and potential openings available to bats. Active holes can be identified by rub marks, guano, and sometimes odor. Except for the actively used holes, seal all gaps of 1/4 to 1 1/2 inch or greater. Bats use some of the same holes in buildings through which heat (or cooled) air is lost. Bat proofing often reduces energy costs for the client.
Bat Exclusion materials and methods for bats are less rigid than for rodents according the the National Wildlife Control Training Program because bats do not chew into structures. Caulk, flashing, screening and insulation often are needed to completea an exclusion job. The combination of materials will be used will depend on the location, size, and number of openings and the need for ventilation. 
One way exit tunnels are excellent for moving bats out of structures. Verminators handcraft the bat exit tunnels that is suitable for each situation. One way exits should be left in place for 3 to 5 days. During periods of inclement weather, 1 way exit tunnels should be left in place longer. As with any exclusion intervention, the excluded animals will go elsewhere. The shift may be to an alternaive roost already in use, such as a night roost, or to a roost used in previous years.
Little Brown Bat
The little brown bats are 1 of the the most common bats found in and near buildings, often located near a body of water where the forage for insect prey. Summer colonies are gregarious commonly roosting in dark, hot attics and roof spaces where maternity colonies may include hundreds to thousands of individuals. Colonies may form beneath shingles and siding, in tree hollows, beneath bridges, and in caves. Litter size is 1 in the northeast; twin occsionally occur in other areas. Roosts often are shared with big brown bats, though the latter is less tolerant of high temperatures, often relocations when temperatures exceed 95 degrees farenheit. Seperate groups of males and non reproducing females tend to be smaller and roost in cool attics, behind shutters, under bark, in crevices, and within caves.  


Generally, in August or September little brown bats in the eastern part of their range abandon buildings to hibernate in caves and mines. Hibernacula may be near summer roosts or up to a few hundred miles away. Little is known of winter habits of little brown bats in the western US. The life span of little brown bats is up to 31 years, though the average life expectancy probably is only a few years.